About Us
The Schools Liaison Team exists to support school staff, leaners and their carers to find out about the options available to them when they are ready to begin the tertiary stage of their educational journey.
We offer a wide range of activities and services that can take place either on the College Campus or at school. These services are intended to assist learners to make well informed decisions and successful transitions, helping them to choose career opportunities that are right for them.
Our team can offer support with the full range of activities that are part of CEIAG requirements. By working together we can help you to achieve good careers provision.
Meet the team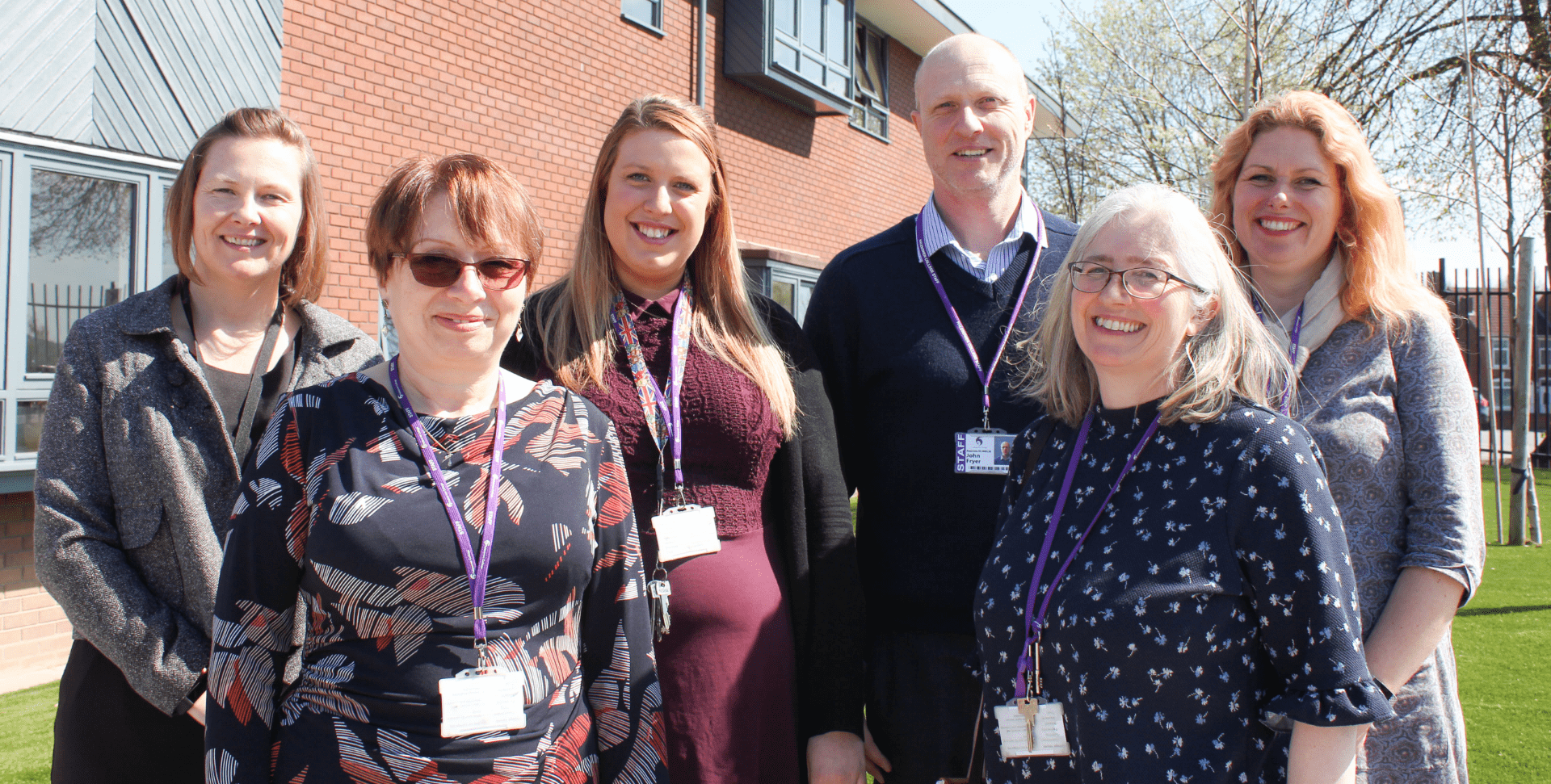 Team details listed below as pictured, left to right.
Contact Us
Services to Schools
Our Services to Schools are matched to the Gatsby benchmarks for Good Careers Guidance. The benchmarks are:
A stable careers programme
Learning from career and labour market information
Addressing the needs of each pupil
Linking curriculum learning to careers
Encounters with employers and employees
Experiences of workplaces
Encounters with further and higher education
Personal guidance
Gatsby benchmark 1 – A stable Careers Programme
Our team can assist schools to undertake a careers audit and write their strategy.
Gatsby benchmark 2 – Learning from Career and Labour Market information
All activities will include Careers information and information relevant to future career opportunities.
Application support workshops (CVs, personal statements etc)
Attendance at parents and options evenings
Gatsby benchmark 3 – Addressing the needs of each pupil
The services provided by our team will help learners to think about their careers needs, and give them information about potential pathways.
GCSE results day support in school and at college
Campus tours – supporting transition, led by a member of the School Liaison team or one of our Student Ambassadors
Careers related workshops
College ambassadors' attendance at careers fairs, school assemblies
College Plus (school college partnership supporting transition to college and beyond)
Shadowing current college students
Info fest/new student welcome days
Lunch time drop in workshops and 1-1s
Raising Aspirations workshops (UAP, AAP)
Gatsby benchmark 4 – Linking curriculum learning to careers
We have a wide range of subject taster/experience days and events that will support and enhance curriculum learning.
Pre-options assemblies
Visiting speakers
14-16 courses eg Hair and Beauty, Travel, Hospitality and Catering, etc
General Taster experience days
Specialist master classes eg Hospitality and Catering
G & T master classes including Business, Law and STEM
Pathways to the Professions – careers related taster days, customised to your needs, eg primary teaching
The University Access Project
Higher Education and Careers Fairs
Drama productions
Mayfly music festival
Gatsby benchmark 5 – Employer Engagement
Every learner should have multiple opportunities to learn from employers about work, employment and the skills that are valued in the workplace. Each learner should have at least one meaningful encounter with an employer every year from the age of 11. We offer:
Work experience
Skills for the World of Work
Work Related Learning Day
Mock interview workshops and 1-1 interviews
Careers fairs
Gatsby benchmark 6 – Experiences of workplaces
Work experience
Job shadowing – a day in the life of a teacher
Gatsby benchmark 7 – Encounters with Further and Higher Education
Many of the activities listed above would also be part of this section of provision. For many years now we have been organising highly successful Subject Taster days (general, specialised and for G & T learners). Our unique programme for year 9 learners is the University Access Project (UAP). This has been running for 9 years now and currently involves 9 schools. The programme incorporates Careers Education, Subject taster classes at Halesowen College and ends with a visit to the University of Worcester. Other examples include:
Talks and tours with College Ambassadors
Fashion Show and textiles workshops
Attendance at our Careers and HE Fairs
Transition/study skills workshops (yr 11's)
Gatsby benchmark 8 – Personal Guidance
All of our staff are highly experienced in their roles and will provide independent and impartial advice and guidance at all times. They will assist learners to choose the most appropriate pathway to enable them to work towards a successful but realistic career goal.
For ease of reference the activities are listed in this document and are matched to age groups.