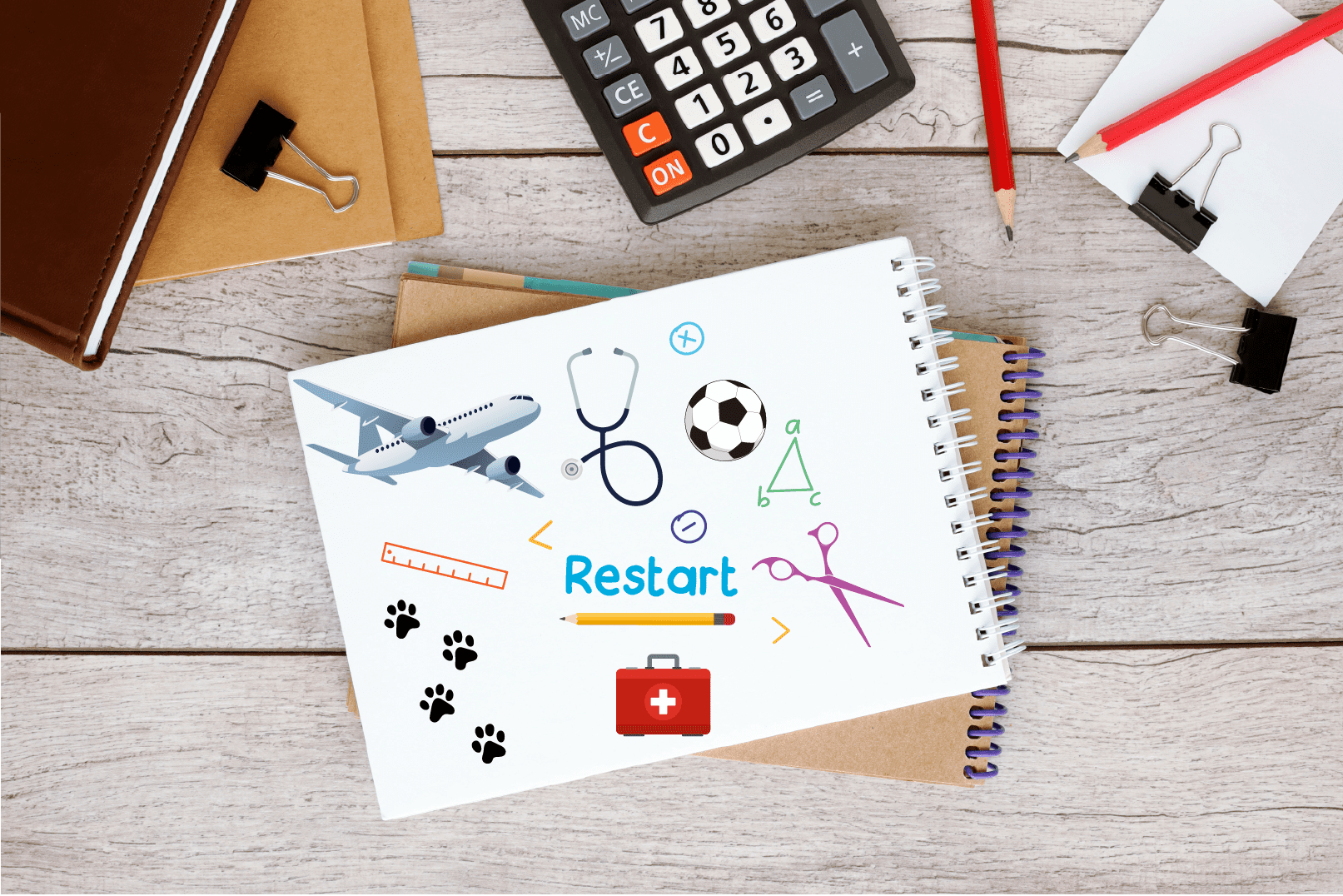 Are you 16-18 and out of education or employment?
Is another college or sixth form not working out?
Are you unsure of your next steps?
Our Restart course supports and enriches our learners to be ready for the workplace, an Apprenticeship, or a full-time course in September. The personalised programme will develop our learners' employability skills, study skills and life skills, alongside Maths and English (resits) or a Higher Project Qualification (Level 2).
We recognise that every learner's journey to us is different, so our Restart programme is bespoke, that is, tailored to meet the needs and aspirations of each individual by creating a viable and enlightening pathway back to an Apprenticeship, study or another post 16 alternative. Students will also experience a variety of subjects through taster sessions to ensure they are secure in their decision in September.
Each student will have a Progress Plan that monitors their attendance/punctuality, targets, and achievements, and they will finish the course with a Progress Portfolio to demonstrate their successes to employers and educators.
So, join now! Don't wait for success to come to you… go to it!
For more information call 0121 602 7719 or email twheeler@halesowen.ac.uk