We are taking bookings for dog grooming at
Happy Paws @ B63.
Currently we are grooming on a Monday only starting from 6th September 2021. We have two appointment blocks 09:00-12:15 and 13:15-16:30 and can take up to 6 dogs per booking dependent on breed/style.
From September we will be charging for grooming services that are competitive with other training providers. Staff receive a 10% discount.
Pricing is determined by the coat condition, size, breed and temperament of your dog. The prices displayed below offer a guide only and final price will be confirmed when collection occurs.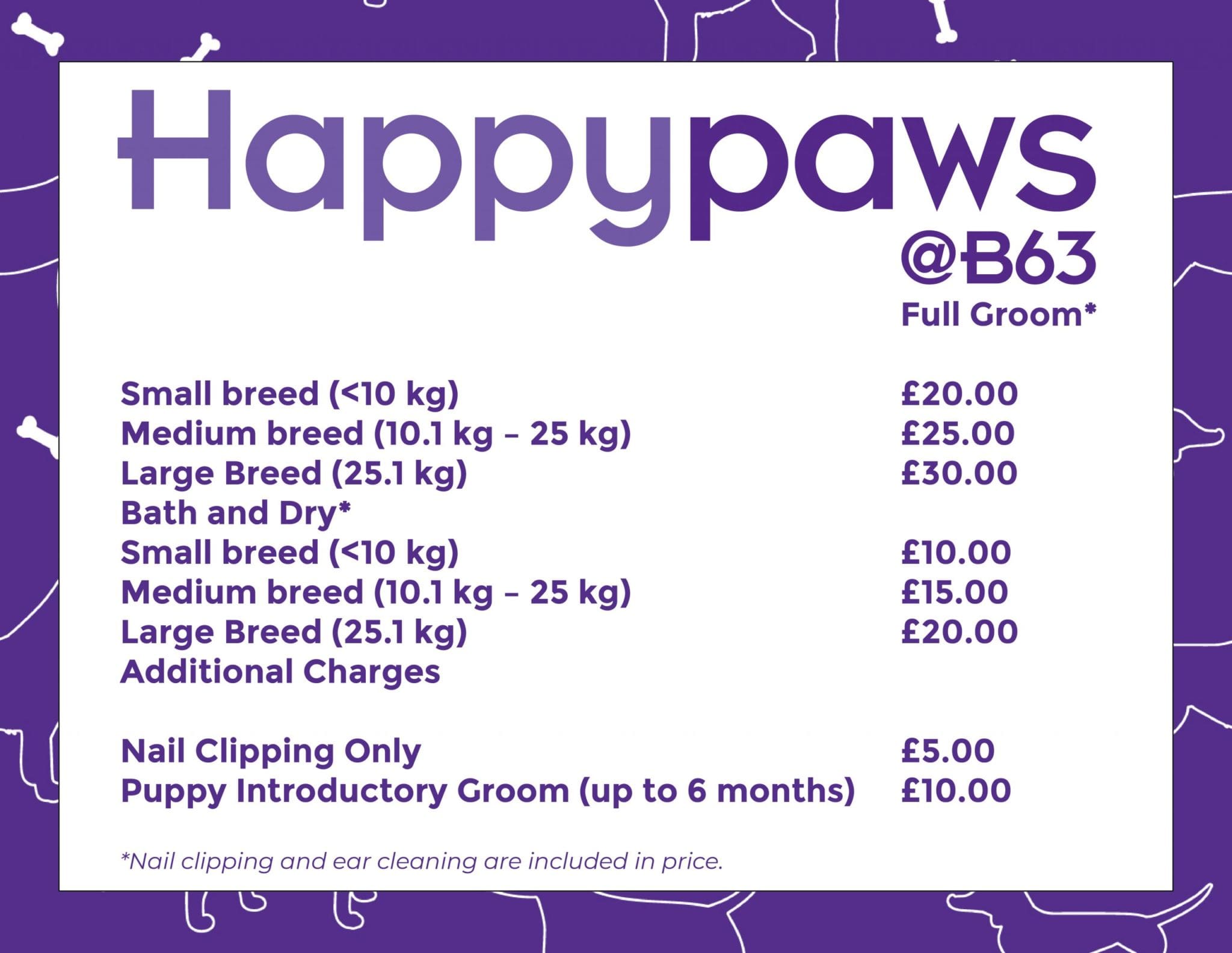 We are currently able to offer hand stripping at a limited capacity – please enquire directly with happypaws@halesowen.ac.uk for further information and prices.
An additional charge of £5.00 per 15 minutes of de-matting that needs to be conducted on any dog will be charged.
An additional fee will be charged for late collections (£5.00 if more than 20 minutes late for collection) and a 50% charge applied for no-show.
Please email our new contact happypaws@halesowen.ac.uk or contact us on our Happy Paws Facebook Page to make enquires.
We look forward to welcoming your fur family to our improved salon now based in 10.004.