What is an Apprenticeship ?
Apprenticeships are the perfect choice for those wanting to earn whilst they gain valuable on-the-job experience. Apprenticeships are available to anyone over the age of 16.
Apprenticeships aren't just for school leavers, whether you want a change or you're upskilling in your current job they can allow you to progress further in your career.
As an apprentice you'll learn skills and enhance your knowledge in the workplace. Usually, you will be required to study for at least 20% of your working hours, which means you may have to attend college a one or two days per week.
There are various levels of Apprenticeships available:
Entry requirements for each apprenticeship will vary depending on the level. If you don't have your GCSE Maths and English you will have the opportunity to complete them alongside your apprenticeship.
If apprenticeships sound like the choice for you, view our live vacancies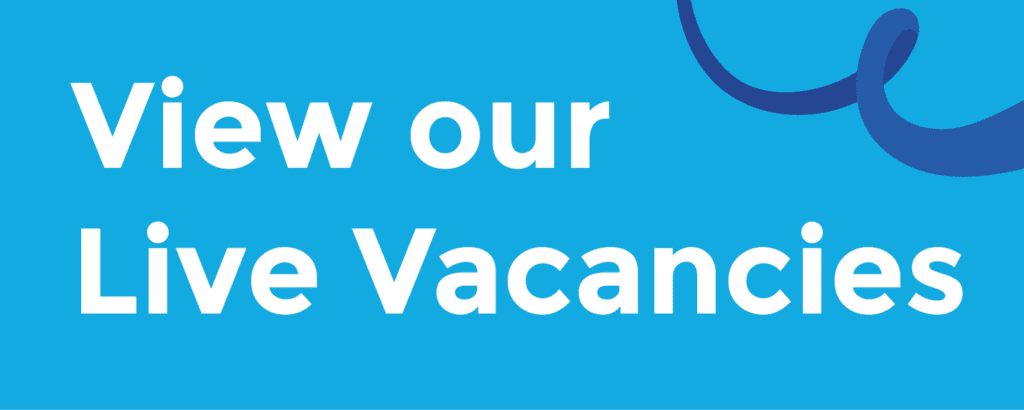 What Apprenticeships are available at Halesowen College?
Assistant Accountant Apprenticeship Level 3
Business Administrator Apprenticeship Level 3
Customer Service Practitioner Apprenticeship Level 2
Digital Marketer Apprenticeship Level 3
Healthcare Science Apprenticeship Level 2
Healthcare Science Associate Apprenticeship Level 4
Professional Accounting Technician Apprenticeship Level 4
Early Years Practitioner Level 2
Healthcare Support Worker Apprenticeship Level 2 
ICT Support Technician Apprenticeship Level 3
ICT Network Technician Apprenticeship Level 3
Why study an Apprenticeship?
Not having student loans or tuition fees as your employer pays the fees of the apprenticeship and your salary.
Valuable hands-on work experience.
Gain the qualifications and training you need for your chosen career.
Different levels of apprenticeships are available, meaning there is an Apprenticeship for everyone.
There are a variety of choices, across many sectors including business, healthcare, digital marketing, early years.
You will have the support from experienced colleagues in your workplace as well as specialised tutors at college to help you succeed throughout the duration of your apprenticeship.
Apprenticeships are a great way for you to gain specialist knowledge and skills within your field. If you achieve your apprenticeship, you may be at an advantage if there are job opportunities available in your company.
Frequently Asked Questions
How much will I earn?

There are different rates of pay for apprentices depending on your age and what year of your apprenticeship you're in. Your employment contract should confirm your rate of pay.

Aged 16-18

The current national minimum wage for an apprentice is £5.28 per hour.

Aged 19 or over in the first year of your apprenticeship.

For the first year of your apprenticeship, employers can pay you the apprenticeship wage, which is £5.28 per hour. However, some employers may pay more, employers will indicate the hourly rate on the job description and your employment contract.

Aged 19 and over and in your first year.

You're entitled to the National Minimum Wage or National Living Wage rate for your age.
What entry requirements do I need?

To start an apprenticeship, you'll need to be:

16 or over
living in England
not in full-time education

Ideally you will need a grade 4 (equivalent to a C) or higher in both maths and English, however depending on the level of apprenticeship you may be able to study functional skills alongside your apprenticeship.

As part of our interview process, we will review your prior experience and qualifications, career aims, as well as your current working levels in both maths and English. This will enable us to provide individualised advice and guidance and recommend the most appropriate level and type of apprenticeship for you.
How do I apply for an Apprenticeship?

All apprenticeship vacancies across England are advertised via the government website:

Find an apprenticeship – GOV.UK (www.gov.uk)

You can also apply direct to Halesowen college, and we can support you in finding the right opportunity.
How long does an Apprenticeship last?

This will vary depending on the type and level of apprenticeship. It will also depend on your prior experience and qualifications. The minimum amount of time you will undertake an apprenticeship is one year and one day.

As a general rule:

Intermediate (Level 2) – equivalent to GCSE- will typically take 12-18 months to complete.

Advanced (Level 3) – equivalent to A-Level – typically will take between 18 months to complete.

Higher (Level 4) – typically will take 24 months to complete. 
How many hours will I have to work?

Apprentices should work for a minimum of 30 hours a week, and a maximum of 40. Time spent off the job at a college or in training is included.
Do I get holidays?

You are entitled to holiday pay just like other employees, usually at the same rate as your normal pay. This means that as an apprentice you should get a minimum of 20 days paid holiday a year, plus Bank Holidays, although some employers may want to offer a larger holiday entitlement.
What Apprenticeships do you offer?
When can I start an Apprenticeship?

This depends on the apprenticeship. Generally, we enrol all year round subject to the start date agreed with the employer. Contact our apprenticeship team for more information.
I already have a job; can I do an apprenticeship through my existing employer?

Speak to your line manager or HR department. Apprenticeships are available to new and existing staff and are a great way of upskilling existing workforce.
How are Apprenticeships delivered?

Apprenticeships are a combination of on-the-job and off-the-job training. Your off-the-job training will involve face to face technical training sessions at the college. Typically, this is one day per week although this can vary between apprenticeships. Please contact our apprenticeship team for further information.

In addition, we will visit you and your workplace mentor, in the workplace, to review your progress every 8 weeks.
Case Studies
"I completed my Apprenticeship in Business Administration which allowed me to gain a full time job and a higher level qualification."
Sam Welding
"Really enjoyed my apprenticeship as I had supportive a friendly staff as well as an employer who was able to provide me with the skills and qualification needed for my future employment."
Natasha Amjad
The Apprenticeship Team
Employers
If you are thinking of hiring an Apprenticeship, please register your interest by completing the form below. Alternatively, contact us on 0121 602 7777 and press Option 6.
To find out more about how you as an employer can benefit from an Apprenticeship, visit www.halesowen.ac.uk/about/business-employers/apprenticeships/
Contact us
If you want to become an apprentice, please get in touch with Learner Liaison on 0121 602 7741 or email apprenticeships@halesowen.ac.uk