Welcome to Halesowen College's Alumni
Congratulations, you completed your qualification with us! You are now eligible to join our alumni group which offers free membership, with regular discounts and perks.
To join, simply complete this short form: Halesowen College Alumni
Here are some of the things you can do as a member:
1. Inspire future generations
Share your story: what made you choose us; how has Halesowen College helped change your life; what are you doing now? We'd love to hear from you.
2. FREE careers advice
Make a free one on one appointment with our Level 6 qualified careers advisor to receive some advice and guidance on your next career steps:
Skills Shop – 0121 602 7777 and press Option 6 or email skillsshop@halesowen.ac.uk
Have you thought about?
3. 10% off our restaurant Bistro@B63
Receive 10% off your bill when you order food off our evening menu at our Bistro@B63 restaurant.
4. 10% off our Training Salon
Whether you're wanting a therapy treatment or hair appointment, receive 10% off. For more details and to book an appointment call 0121 602 7694.
Event Calendar
Chelsea Dunford
Level 3 Animal Management and HNC Animal Management
Chelsea is doing her dream job – training guide dogs at Guide Dogs Shrewsbury.
Chelsea (pictured with her training dog, John) said: "I am so passionate about my role as a guide dog trainer. Not only do I have the privilege of working with such wonderful dogs but helping to make a positive impact on a person's life is so rewarding.
"Halesowen College supported me in finding my enthusiasm for canine behaviour and I am so happy I took the plunge into further study with them."
Nic Lawton
A Level Drama and Theatre, Media and Musical Theatre
Nic has launched her own touring theatre company called Expial Atrocious.
She formed the company with Ezre Holland and is doing a UK tour with `Butchered', a play about two people stuck in a job and dreaming of something different with social and political messages.
Nic said: "I wouldn't be where I am today without the incredible support, resources and drama staff at Halesowen College."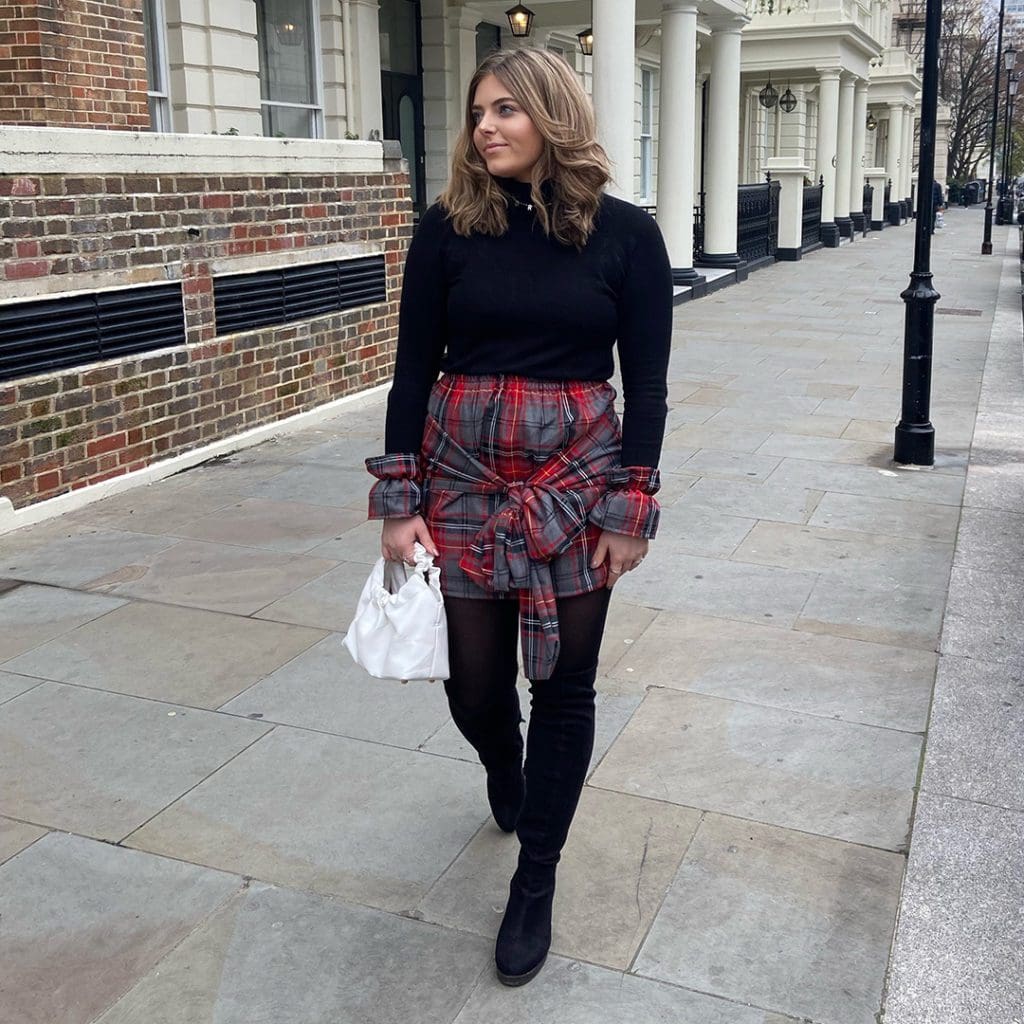 Georgia Small
Level Three Fashion and Textiles
Georgia has launched her own fashion business called Designed by Georgia Beth making her own clothes.
She has her own website where she creates her own patterns and sources fabrics, she then handmakes clothes to order.
Georgia, aged 26, said: "I work in my studio I've had built in my garden and I've built up my business through word of mouth and influencers on-line."