Business students sample the world of work
NEWS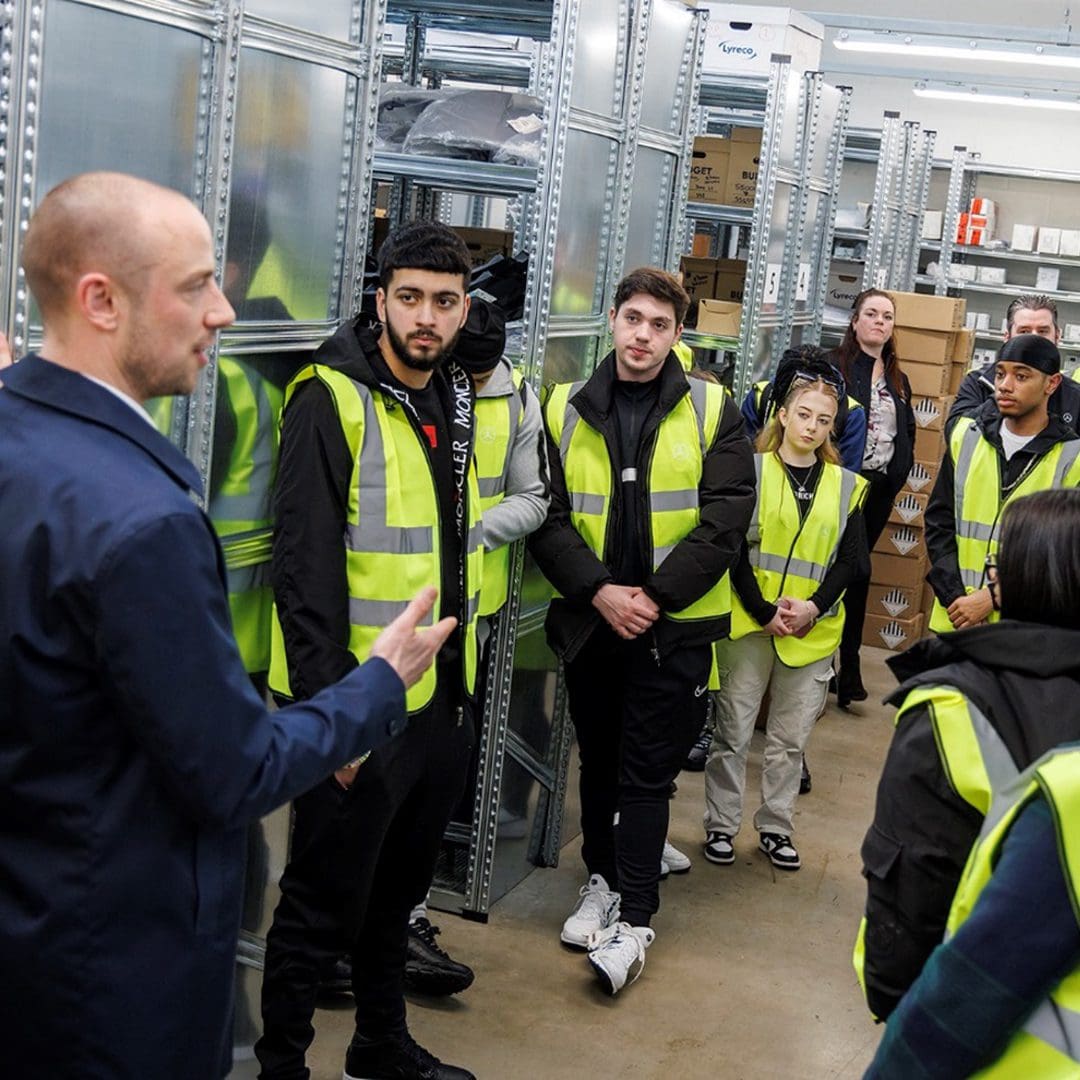 Halesowen College business students visited Mercedes-Benz Midlands Truck & Van to learn more about the world of work and apprenticeships. 
The 20 students from Halesowen College were treated to a tour of the dealer's Smethwick depot and an intensive coaching session from Directors Alex Hillman and Michael Carolan as well as a bag of Mercedes-Benz merchandise. 
Alex and Michael were both former students at Halesowen College, they achieved a Distinction in the HNC qualification in Business Management and are keen to support students.  
They both had started as trainees before working their way through the ranks to reach Director level, with responsibility for large departments and budgets and a say in the strategic leadership of the business. 
Michael said: "We take apprentices of various ages across a range of disciplines. There are some basic requirements but perhaps even more important is a person's dedication and drive to succeed both personally, and for the wider business." 
The students enjoyed learning about the dealership and all the jobs including sales, technicians, administrators, marketing and accounts. 
Kam Nijjar, Halesowen College Business Community Engagement Lead, added: "Visits like this are invaluable – they really help to allow students to see for themselves what sort of opportunities are open to them, if they are prepared to work hard enough, and give them a motivational target to aim for. 
"The information they can gather feeds into the assignments that form a large part of their course which can help give them the materials they need to get the highest grades. We're extremely grateful to Alex, Michael and Midlands Truck & Van for giving our students this opportunity."