Celebrating Supported Internships Day
NEWS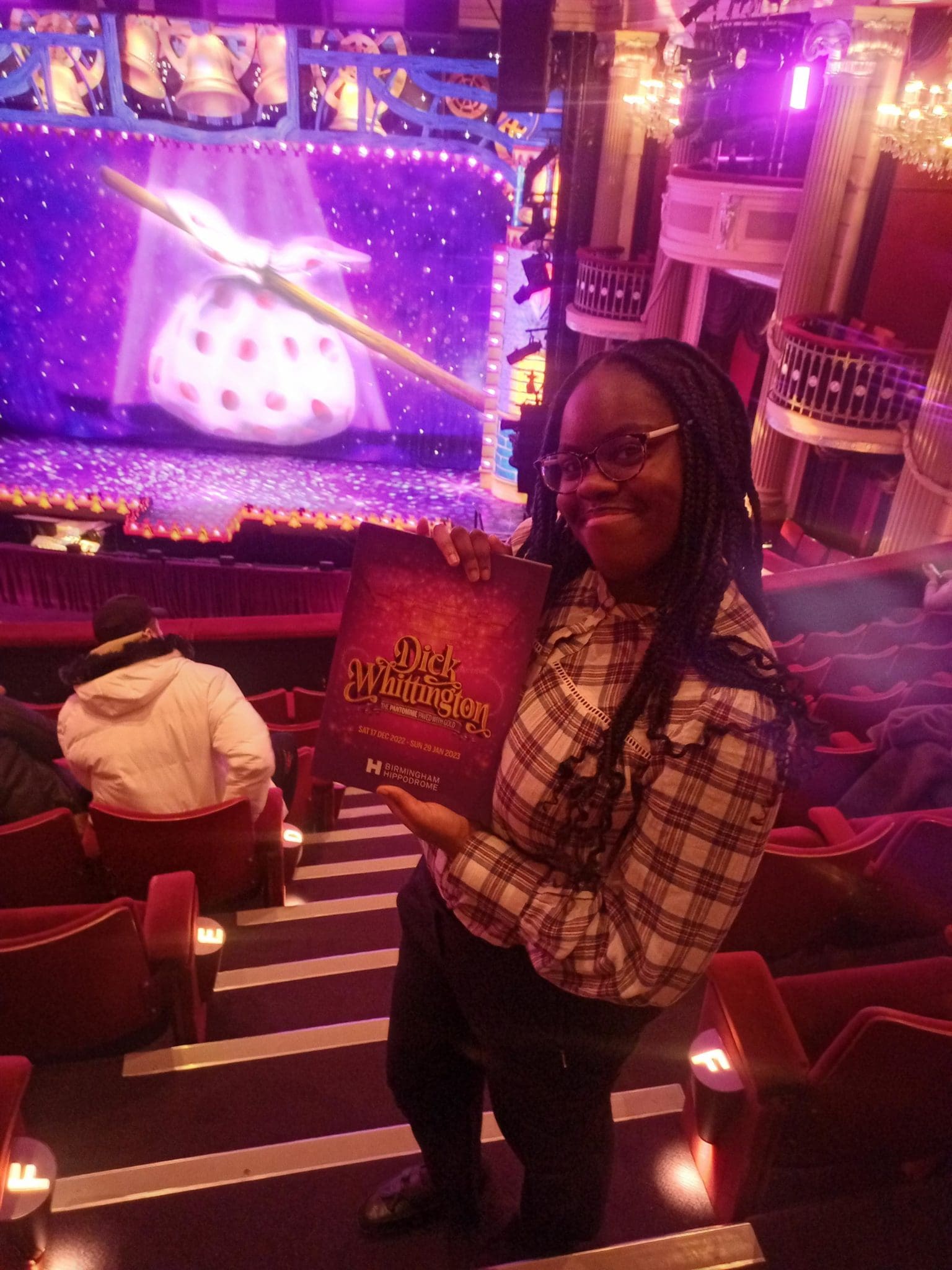 Supported Internship students at Halesowen College are celebrating their success to mark National Supported Internships Day today,  Monday 27 March 2023.
The College has 12 Supported Internships on a unique programme to help get them into work.
Victoria Mutombo is on her placement working in the information and ticketing team at Birmingham Hippodrome and Harry Price is working at The Big Pet Store in Halesowen.
Victoria said: "I have enjoyed finding my hidden skills and interests. I've taken part in staff meetings and my placement has given me motivation and different opportunities."
Matt Lloyd, Information and Sales Manager at Birmingham Hippodrome, added: "It has been wonderful to see Victoria interacting with our customers and she is fast becoming an integral part of our team's operations."
The Supported Internship Programme is for students with additional needs who are looking to move out from education and into employment.
The students have in class sessions developing CV writing, confidence, resilience and in-job support from job coaches. The students complete a placement at a range of different companies including Audi Halesowen, the Black Country Living Museum, West Midlands Metro, Birmingham Hippodrome, The Big Pet Store, The Eastside Rooms, The Village Hotel and DPD.
Previous success stories include Ethan Johnson, whose internship at Halesowen Audi turned into a part-time job as their Audi Connect expert; Samuel Payne, who is hoping to secure full time employment at The Black Country Museum and Jamie Bench, who is a Customer Service Representative at West Midlands Metro.
Claire Hawkes, Supported Employment Coordinator at Halesowen College, said: "Our programme has been incredibly successful. We are extremely proud of our students accessing employment as a result of our programme.
"We have lots of support from local businesses who mentor our students and give them the extra support they need. Thank you to all businesses who support us.
"Our students work exceptionally hard both in College and in their placements to enhance their skills and experience."
Ends
For more details please contact Claire Hawkes on 0121 602 7777.
College achieves Ragdale excellence award
Learn More