Daniella represents Great Britain in Muay Thai
NEWS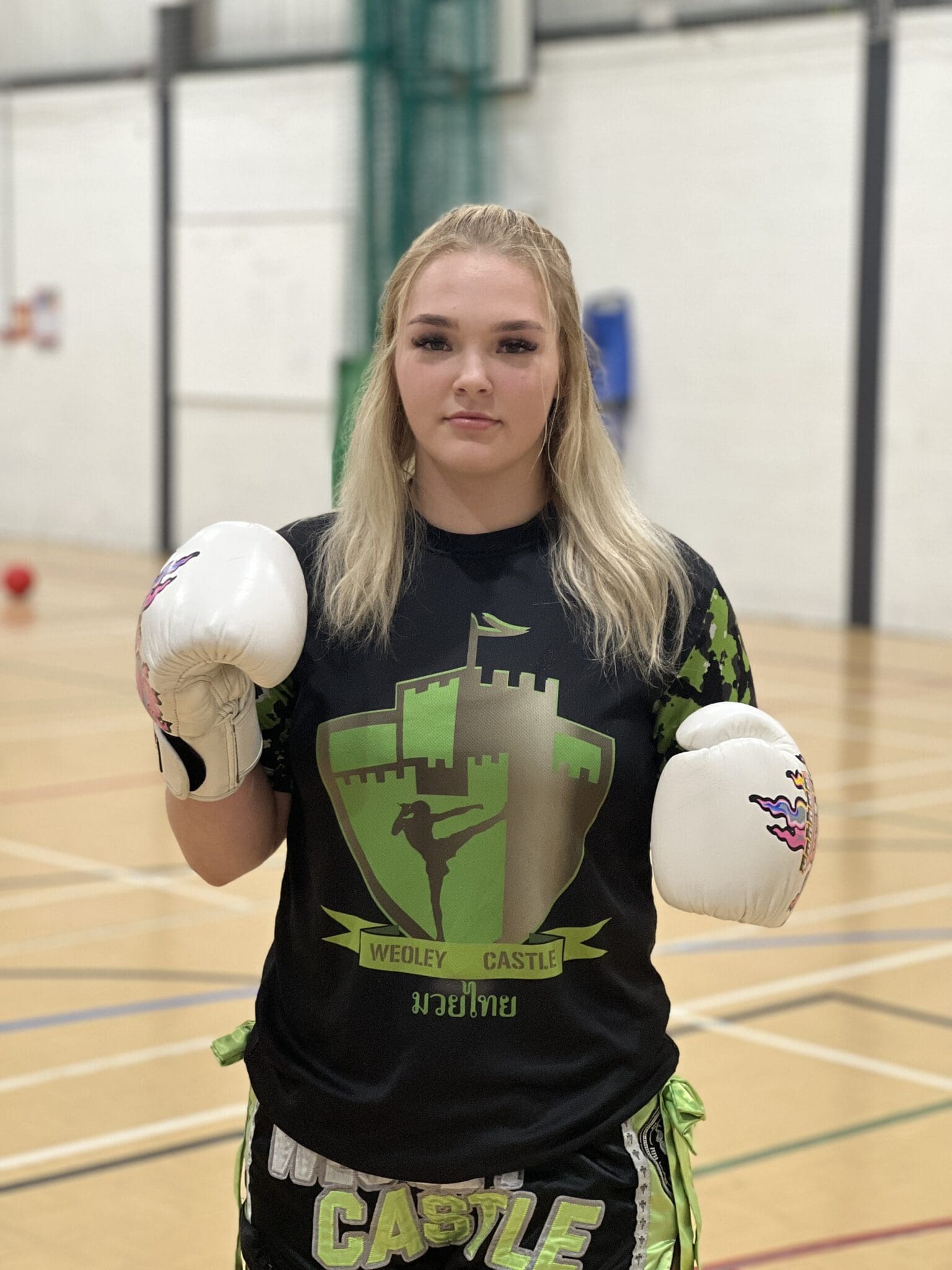 Halesowen College student Daniella Thompson will be representing Great Britain in the Muay Thai World Olympics in February 2024.
The 17-year-old sports student is a member of Weoley Castle Muay Thai Club and has been training for the last seven years. Daniella first took up the sport to improve her confidence after being bullied.
She has represented Great Britain twice before, in 2019 in Italy and then in 2023 in World Championships in Great Yarmouth – she won a silver and bronze medal in both tournaments.
She trains four to five times a week and also runs and does strength and conditioning training.
Muay Thai can also be known as Thai boxing and it is a combat sport. Competitors use fists, elbows, knees and shins to fight.
Daniella said: "Throughout school I got bullied and I needed something to give me confidence, so I decided to do a combat sport. College also helps with my fighting career as the lecturers are very supportive and give me advice on nutrition and weight training to enhance my performances."
Simon Laidley, Head of Student Support for Sport, said: "Staff at Halesowen College are extremely proud of Daniella and her achievements to date. Representing Great Britain for the third time is a massive achievement.
"Daniella's motivation for success in the classroom and outside of the classroom is inspirational. Well done."
 Ends
 For more details please contact Simon on 0121 602 7777.
Posted: 8th November 2023
College achieves Ragdale excellence award
Learn More