Halesowen College celebrates A level, T level and vocational results
NEWS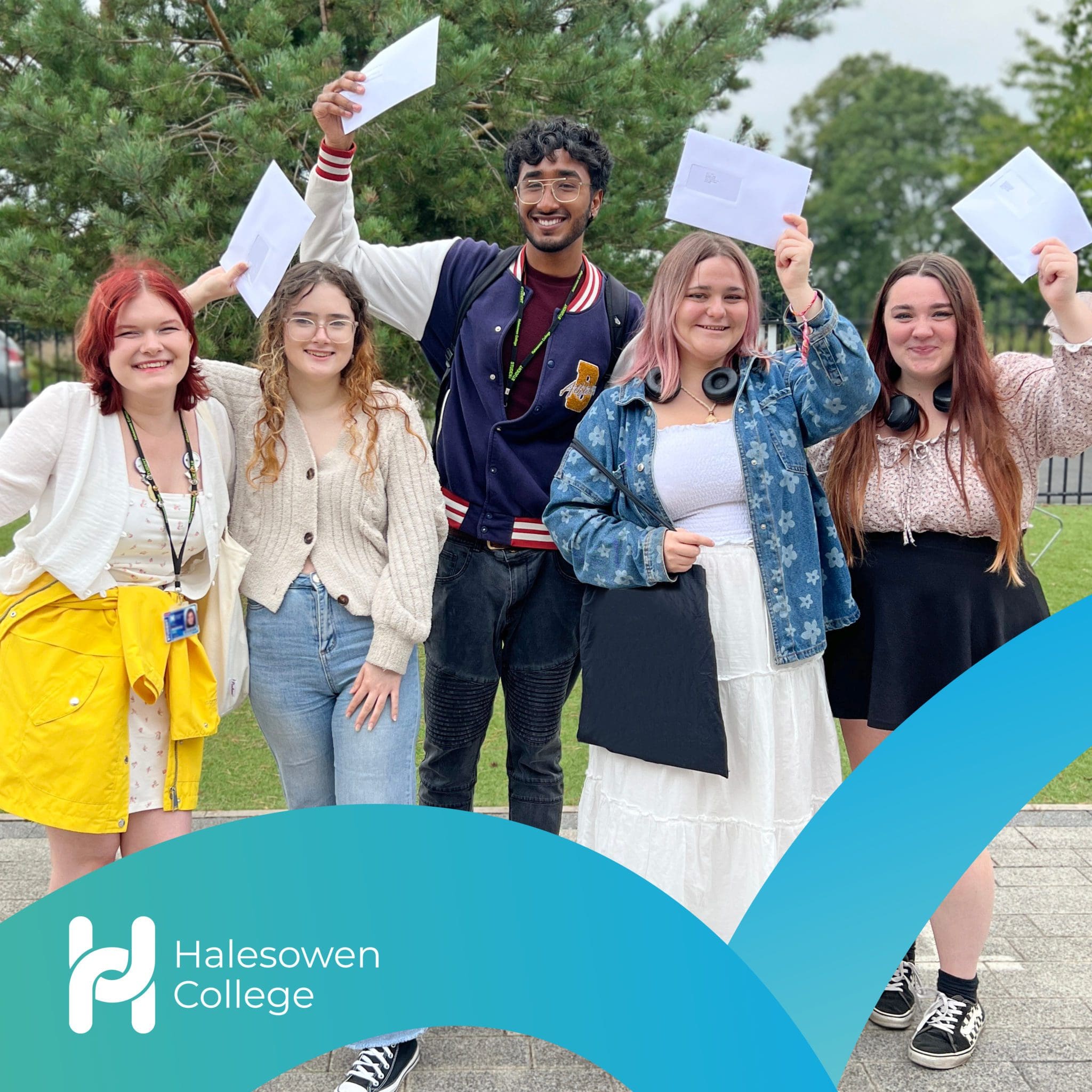 Halesowen College celebrates A level, T level and vocational results
Today everyone at Halesowen College is celebrating the success of our level three students in their A levels, T levels and vocational qualifications.
Despite nationally A levels results dipping to pre pandemic levels, following the special arrangements in place during Covid restrictions, many A level subjects achieved a 100 per cent pass rate. Vocational students have attained fabulous results – many receiving the highest grades possible. T levels are the new technical qualifications and results have been outstanding.
Elliott Kentish, aged 18, was celebrating today after achieving an A* in Mathematics, an A* in Further Mathematics and an A* in Chemistry. Elliott said: "I'm really happy to be moving on to study a Mathematics Degree at the University of Birmingham. I am going to really miss my teachers from college and I'll never forget the time I spent there".
Jannah Holmes, 18 from Halesowen is delighted to have achieved an A in Environmental Science, an A in Biology, a B in Geography and a fantastic A* in her EPQ (Extended Project Qualification). She is going on to study Wildlife Conservation at the University of Bath.
Jannah said: "Thank you so much to Halesowen College for all the support I have been given. I cannot commend the teaching and support enough."
Level 3 Sport learner, Amy Dempsey is also celebrating her fantastic result. She achieved a Distinction* and will be going on to study PE & Sport Coaching at the University of Birmingham.
Amy, aged 18 said: "I have had access to a lot of opportunities here at college and have had an amazing time".
Whilst many students will go onto university, others have secured apprenticeships and employment and, all will use the skills and knowledge they learned at Halesowen College in their next steps.
Principal Jacquie Carman said: "Our student success is reflective of their talent and hard work and, the dedication and commitment of our fabulous staff. As our students look forward to the future, be that university, an apprenticeship, a gap year or employment, we wish them every success. We are proud of them all – well done Halesowen College class of 2023."
The College's reputation, facilities, support and dedication ensures an outstanding student experience.
To study a range of courses at Halesowen College please visit our website at www.halesowen.ac.uk. There are some places still available for September 2023