Halesowen College Students Rise to the Challenge
NEWS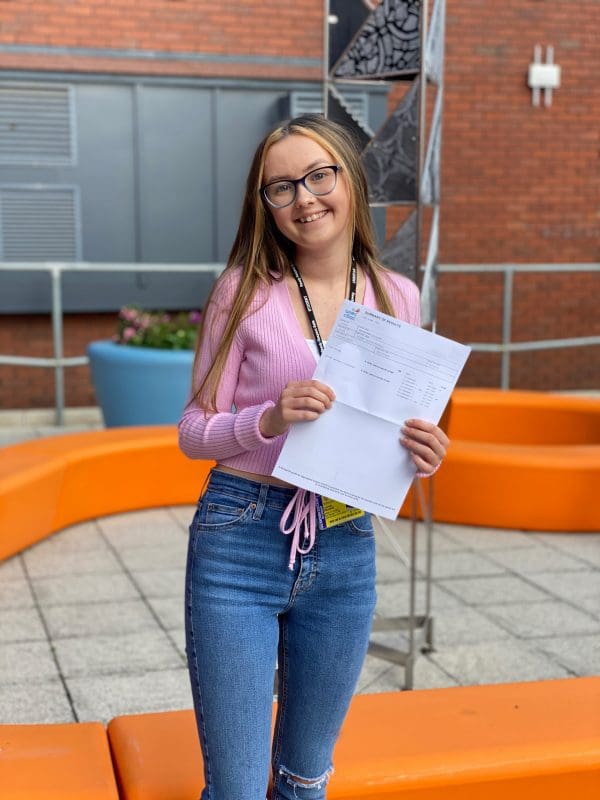 Halesowen College students are today celebrating outstanding A Level and vocational results.
The disruption of lockdown and adapting to studying at home means that this year's hard earned grades are truly excellent.
Our teachers have provided outstanding support for all learners and maintained the highest standards. They have assessed students' work and ensured that grades are awarded fairly.  Their expertise, student focused approach and, innovative online lesson delivery have ensured students continued to learn, flourish and succeed in a year like no other.
We are proud to announce that our pass rate for A level is 99.4% with more than 50% of learners achieving the highest grades.
A level student Daniel Gorst achieved three A*s and is planning on studying an Integrated Masters in Chemistry at Cardiff University.
Lucy Davis achieved two A*s and an A. she is planning on taking a gap year to do some travelling before starting university in 2022. Lucy said, "My time at Halesowen college has been phenomenal. My friends and teachers inspired me to work to the best of my ability in order to achieve the grades I got".
Lauren Woodall achieved one A* and 2 As. She said, "I am absolutely elated with my A-Level results, and I can't thank the staff at Halesowen College enough for all the support I've received over the past 2 years. I'm excited for my future studies at the University of Exeter!'
Over 760 students have applied for higher education in 2020/21, with others securing higher level apprenticeships or employment to continue on their career journey.
Principal, Andy Dobson, said: "We congratulate our students on their achievements this year and we are immensely proud of them all for continuing to engage with their learning, for supporting each other and showing true resilience in adversity.
Their ability to adapt and cope with the challenges they have faced will stand them in good stead for the future.
Everyone in our Halesowen College community wishes these students the very best for their future success and we look forward to hearing about the great things they achieve."
College achieves Ragdale excellence award
Learn More