Supported Internship Awards
NEWS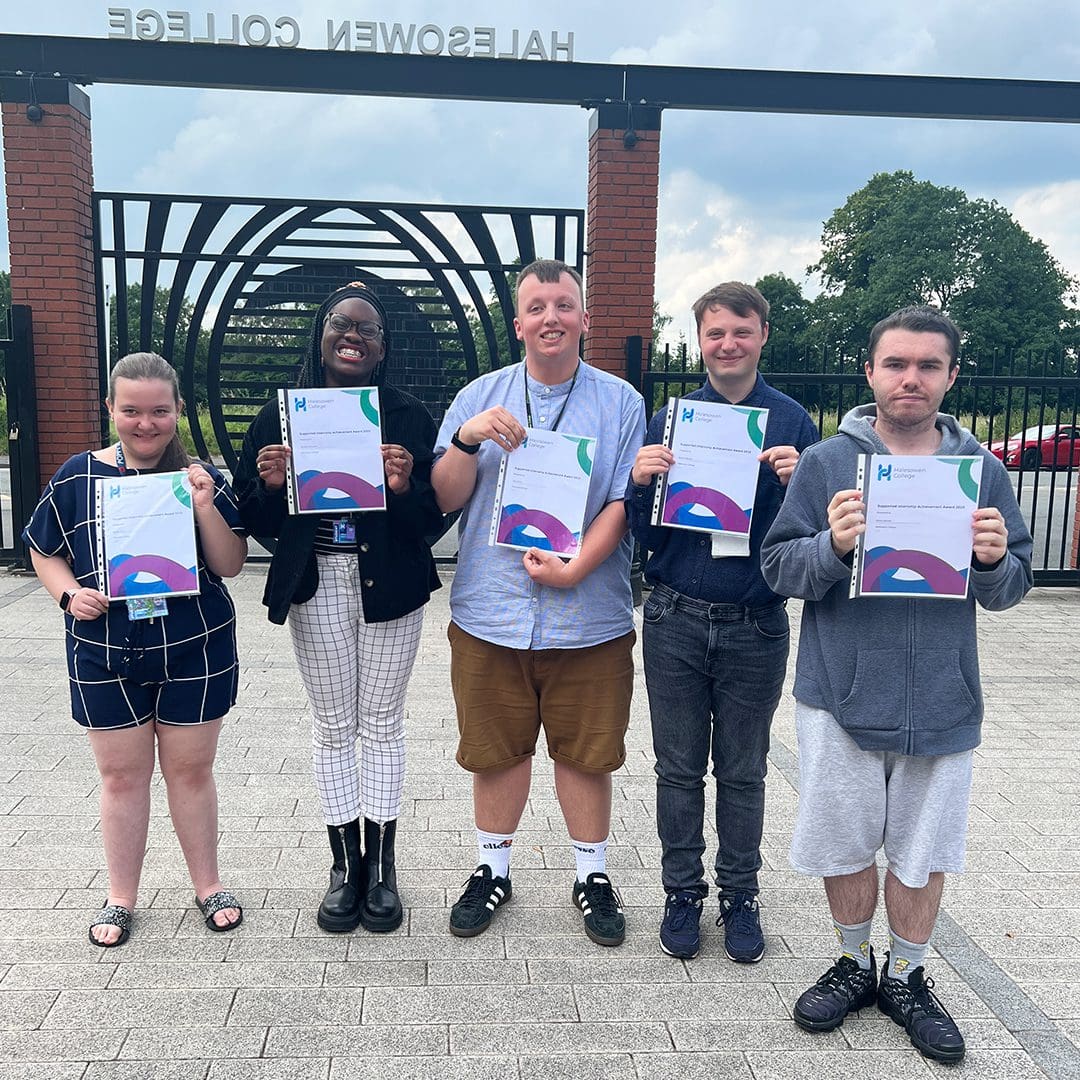 Halesowen College has highlighted the achievement of all of its Supported Internship students with a special awards ceremony.
Awards have been given to each student to recognise their hard work and achievement over the past year. Awards have also been given out to some of the businesses who have supported them.
This is a unique programme to assist our students with additional needs to transition into work, they spend time in College whilst also completing an internship within a specifically matched work placement.
Hannah Southall, Charlotte Round, Izzy Weston, Amrita Sunnerd, Joe Rozzier, Sumaya Abdullahi, Richard Barnett, Victoria Mutombo, Harry Price, Jessica Dodds and Kieren Barrett were all recognised for their hard work and dedication throughout the year.
The Black Living Museum and The Big Pet Store, Halesowen were presented with Outstanding Employer Awards for their commitment, inclusion and support provided to the students throughout the year. The Big Pet Store, Halesowen have employed a student and Black Country Living Museum have offered volunteering opportunities within the same roles they have been doing until jobs become available.
The Outstanding Mentor award went to Marina Gilmore from Birmingham Hippodrome who supported Victoria in her placement and Blanche Mascarenhas from the Eastside Rooms who supported Sumaya.
The outstanding Alumni Award went to Ethan Johnson who completed his Supported Internship in 2022 at Audi, Halesowen and is now employed as there Audi Connect Expert, he is due to start an Audi branded apprenticeship.
Claire Hawkes, Supported Internship Coordinator at Halesowen College said: "We have seen a fantastic group of students this year who have been dedicated, motivated and resilient. They have all grown so much over the year not only in confidence but in experience and skills.
"Congratulations to all of our students and thank you to all of our employers – without their support we couldn't run the programme."
The College is working with Audi, Black Country Living Museum, The Big Pet Store, Halesowen, Birmingham Hippodrome, Halesowen Golf Club, The Village Hotel, West Midlands Metro, Flo's Café, Halesowen and The Eastside Rooms,
 Ends
 For more details please contact Claire Hawkes on 0121 602 7777 #8050 or 07458052317