Travel jobs for Mia and Issie
NEWS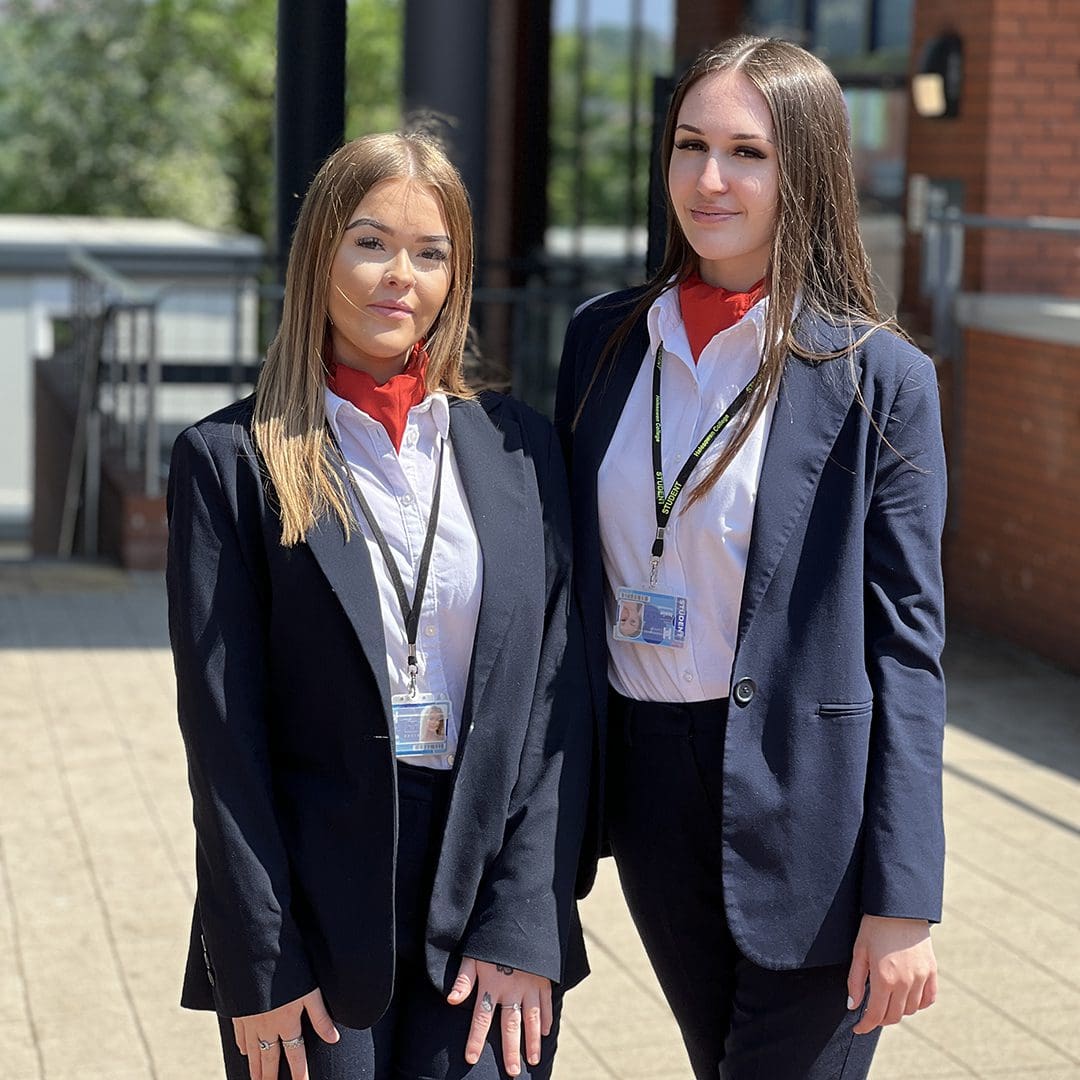 Two Travel and Tourism students at Halesowen College will be starting their career journey with jobs at Hays Travel.
Mia Currell (pictured left) and Issie Kavanagh have found employment working for Hay's Travel Agency starting in the Summer.
Mia, aged 17, will be an Apprentice Travel Agent and Issie, aged 18, will be a Business Travel Consultant. They will be based at the Bromsgrove and Halesowen stores.
Laura Such, Student Support Manager at Halesowen College, said: "Congratulations to both Mia and Issie. A fantastic start to a long career in travel – well done to them both.
"They have worked extremely hard at College and we are delighted to see them succeed in the industry."
They both have studied the NCFE Travel and Tourism course at College. Mia is from Halesowen and is a former pupil of Windsor High School. Issie is from Bromsgrove.
Ends
For more details please contact Laura Such on 0121 602 7777.